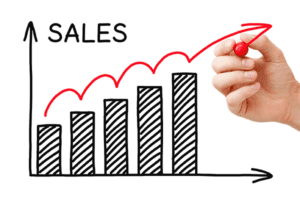 2014 U.S. Vehicle Sales Rise to 16.5 Million Units, from Auto Dealer Monthly.
December's total new-vehicle sales increased 10.8% vs. a year ago to 1.5 million units, according to Autodata Corp., capping off a year in which sales increased 5.9% from a year ago to 16.5 million units. December's seasonally adjusted annual rate did fall from November's 17.2 million-unit rate — the highest rate of the year — to 16.92 million, but December's SAAR was still the second highest rate of the year. The following is a breakdown of sales performance by manufacturer.
BMW: The BMW Group reported a 9.5% sales increase in December over the same month a year ago, with sales totaling 48,141 vehicles sold. The company sold 375,782 vehicles for all of 2014, a 5.3 % increase and a new U.S. sales record.
The best-performing vehicles for BMW in December were the 3 and 4 series, with sales of those models increasing 16.3% to 19,464 units. Reflecting the current popularity of SUVs, sales of the OEM's X5 increased 18% from a year ago to 47,031 units sold in December.
Mini sold 10,000 fewer units, a 15.6% decrease, in 2014 than it did in 2013, with sales totaling 56,112 units. However, the brand did score its best December on record, selling 6,615 units for the month.
Click here to read the entire article >>
Author: