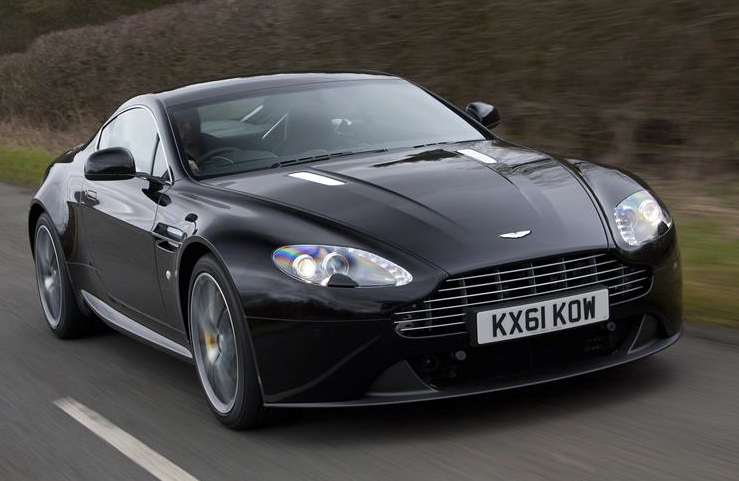 2014 Aston Martin Vantage a supermodel on wheels, according to The Detroit News.
It's London weather outside. Driving rain. Puddles the size of Loch Ness. Naturally, the British-made Aston Martin Vantage S is in its element.
On a pylon-choked autocross course in a Troy parking lot, I rapidly toggle the steering wheel-mounted shift paddles — first, second, third — launching 430 unruly horses into the gloom. The 3,500-pound, V8-powered sports coupe romps about like Andre Drummond on a nerf basketball court. The Vantage combines blustery power with cat-quick reflexes to obliterate the tight turns even as its Electronic Stability Control keeps the car's 11.2 inch-wide rear tires from hydroplaning into the shrubbery.
Moments later, the car's huge, 15-inch rotors bring it back to earth without drama. Soaked to the bone, the big stallion rests. Even in these torrential conditions, the Vantage is achingly gorgeous. You almost feel like putting the umbrella over the car instead of yourself. The 2014 Vantage may be the runt of the litter — yes, a $117,000 "entry-level" Aston — but it's every bit as breathtaking as its DB9, Vanquish, and Rapide siblings.
Aston Martin makes the most beautiful cars on the road today. Period.
Click here to read the entire article >>
Author: