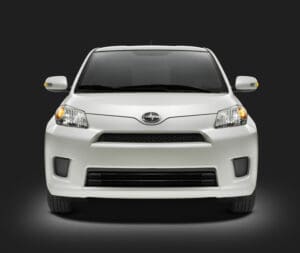 Thirty Winning Models Announced at the Orange County International Auto Show
Anaheim, Calif. – Notable automotive industry research companies IntelliChoice and AutoPacific announced the 2012 Motorist Choice Awards. Now in its seventh year, this venerable award is designed to recognize those vehicles that deliver the compelling combination of high consumer satisfaction and lower-than-expected ownership costs over time. These awards were announced at the Orange County International Auto Show at the Anaheim Convention Center.
This year, IntelliChoice and AutoPacific continued categorizing the winners into a collection of 15 popular lifestyle segments that shoppers could easily identify with, including categories such as Active Lifestyle, Cosmopolitan, Eco Friendly, Head Turner and People Mover. The category winners covered two market segments – Popular and Premium. Both reflect the purpose and perception of the consumer and illustrate the results of practical analysis, such as total cost of ownership, fuel economy and resale value.
Toyota Corporation led the list of winning vehicles with nine, including the Scion xD and Lexus CT Hybrid, which both won in two different categories. Repeat winners were the Dodge Ram HD in the Popular Active Lifestyle category, the Toyota Sienna in the Popular Kid Friendly Category, the Audi A3 in the Premium Cosmopolitan category, the Scion tC in the Popular Youthful category, and the Cadillac Escalade in the Premium High Tech and Performance categories.
The 2012 Motorist Choice Award Winners:
Each year, AutoPacific performs the broadest and most widely followed ownersatisfaction survey in the U.S. This survey solicits consumer feedback from more than 75,000 new vehicle buyers on a recently purchased 2012 vehicle using 48 key attributes covering the entire ownership experience. From these data, AutoPacific compares overall buyer satisfaction between individual models and vehicle classes and announces its annual Vehicle Satisfaction Awards (VSAs) based on the findings.
Meanwhile, IntelliChoice constantly monitors and adjusts cost of ownership metrics for more than 1,800 model trim lines to give valuable insight into the financial impact of ownership over five years. This analysis is the foundation of the IntelliChoice Best Overall Value of the Year (BOVY) awards, announced each January, and its interim Best Bets Awards, which were recently announced for the upcoming 2013 model year.
The Motorist Choice Awards combine complementary analyses from both firms into one set of accolades representing vehicles that earn high marks on both sets of criteria. Fifteen unique vehicle categories were defined by the needs and usage sought by new-vehicle buyers and named appropriately based on recommendations from a panel of consumers. The firms then use this consumer data to determine winners in the Popular and Premium brand groupings. This methodology provides a superior means of evaluating "Best in Class" vehicles that align consumer shopping patterns with probability for both satisfaction and value.
"The opportunity to partner with AutoPacific on this research and analysis is a boon to consumers," said Eric Anderson, Ownership Cost Database Supervisor at IntelliChoice. "The Motorist Choice Award methodology is designed to get to the core of what consumers want to know when making purchase decisions. Through our analysis, we can identify vehicles that speak to their hearts and to their wallets. Based on our research, we're proud to recommend these vehicles to consumers."
"Rather than shopping models within a specific vehicle segment, buyers look for a vehicle based on their needs and desires," said Daniel Hall, Vice-President of AutoPacific. "By paying attention to these buying patterns, and incorporating our satisfaction data and IntelliChoice's cost of ownership insights, we can offer sound advice whether buyers are seeking a high-tech head-turner or a kid-friendly, fun-to-drive vehicle."
For more details on these categories and the winning vehicles, please visit www.IntelliChoice.com and www.AutoPacific.com.
About AutoPacific:
AutoPacific is a future-oriented automotive marketing and product-consulting firm. Every year AutoPacific publishes a wide variety of syndicated studies on the automotive industry. The firm also conducts extensive proprietary research and consulting for auto manufacturers, distributors, marketers and suppliers worldwide. Company headquarters and its state-of-the-art automotive research facility are in Tustin, California, with an affiliate office in the Detroit area. Since 1986, AutoPacific has provided innovative, methodologically sound, strongly implemented research in addition to expert automotive analysis. AutoPacific is nationally known for its annual Vehicle Satisfaction Awards and Ideal Vehicle Awards. Additional information can be found on AutoPacific's websites: http://www.autopacific.com and http://www.vehiclevoice.com.
About IntelliChoice:
IntelliChoice,part of the Motor Trend Automotive Group, is the market leader in automotive ownership cost and car values analysis. Founded in 1986, IntelliChoice is committed to empowering consumers to make better purchase decisions by providing independent and essential automotive information and tools. Through the IntelliChoice.comwebsite, consumers can research, compare, configure and price new cars. The site also connects buyers to affiliated dealers nationwide through the IntelliChoice Auto Buying Program. Motor Trend Automotive Group is an operating division of Source Interlink Media, a recognized provider of targeted media and marketing services and one of the largest publishers of magazines and digital content for enthusiast audiences.
About Source Interlink Media:
Source Interlink Media, LLC is the premier source of special interest media in the United States. With more than 75 publications 10.0pt">, 100 Web sites, 800 branded products, 50+ events, and TV and radio programs, SIM is the largest provider of content to enthusiast communities interested in automotive, action sports, home theater and other niche activities. The division's strategy is to wholly focus on targeted audiences by leveraging and expanding upon its core market-leading brands through a multiplatform media approach.
Author: