The 10 worst states for financing a new car, from GoBankingRates.com.
Auto loan rates are on the rise, and in certain states, residents are really feeling the sting of higher financing costs. In a recent study examining rates on car loans across the country, we discovered the East Coast and southern portions of the U.S. are home to some of the highest rates today.
The study surveyed base interest rates on every new car loan product in the U.S., aggregating them all and then averaging by state to come up with a top 10 ranking of the states with highest rates overall. However, it's not all bad news for local residents — we also identified the financial institutions in each state providing the lowest interest rate for a handful of common loan terms.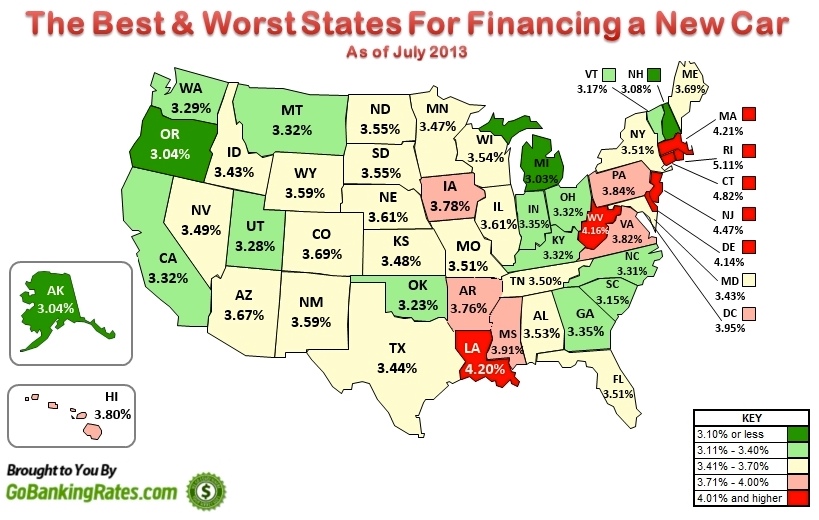 Click here to read the entire article >>
Author: