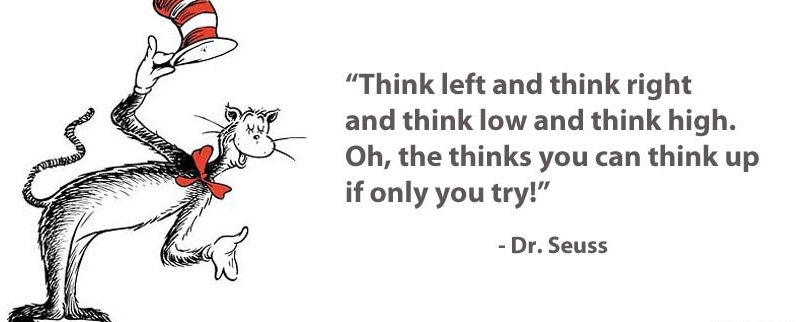 10 magnificent marketing lessons from Dr. Seuss, according to Ragan.com.
Content marketing and storytelling go together like green eggs and ham, so who better to take inspiration from than Dr. Seuss, one of the world's greatest storytellers?
Here are 10 quotes from the acclaimed children's book author and takeaways for all content marketers.
1. "Today is your day! Your mountain is waiting. So … get on your way." ("Oh, the Places You'll Go!")
Lesson: Traditional marketing has lost impact as consumers block out noise. Content marketing is about educating readers and customers—not selling. If you haven't started yet, now's a great time.
Click here to read the entire post >>
Author: